» Christmas time is time of reflection «
Rainer Kaune, author and pedagogue
Dear Reader,

Today I would like to quote Rainer Kaune and use his words as an opportunity to look back on 2018 in peace and with joy. Our HPLC products were in demand again this year in 141 countries around the world.

It's now 56 years that KNAUER has been manufacturing instruments for the laboratory field. Our company, located in the South of Berlin was able to grow steadily and today has a workforce of 140 employees. This does not only fill me with pride, but also with the desire to give something back to society.
The topics of environmental protection andsocial responsibility are very important to the KNAUER team and me.
Therefore, we have joined the network of the United Nations Global Compact and want to make our contribution to achieving the 17 sustainability goals. This year, we organized a "Bye-Bye Plastic Challenge". By offering juice concentrates, reusable glass bottles and bubble machines, we were able to bring down the use ofplastic beverage bottles within the house closeto zero.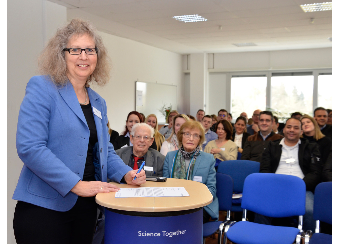 Signing the UN Global Compact commitment
The commitment continues. In 2018, we also settled a bee colony in our organic company garden and were already able to harvest plenty of honey. The quality was analyzed and confirmed in our own laboratory. Employees who submit good suggestions for improvement, among other things, now receive a glass of this exquisite Berlin delicacy.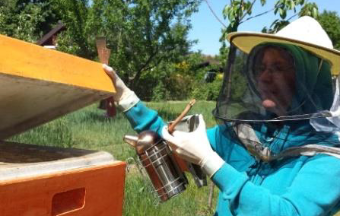 Hard-working bees and bee keeper & KNAUER honey
As you can see in the header picture above, we have organized a happy and colorful Christmas photo shoot as a join-in event for the "Charter of Diversity". At KNAUER we live diversity and want to emphasize: It is worth being cosmopolitan and colorful. In technology and science it is also the new and the unknown that brings us advancement. I am pleased that we have more young trainees in our workforce this year, including a refugee from Afghanistan (initial qualification) and that we were able to integrate more handicapped people.

From Dec 23, 2018 until Jan 1, 2019 we are on vacation to recover and gather ideas for the coming year.

Thank you very much for your trust and I hope, that you will stay with us. The entire KNAUER team and I wish you a peaceful time and all the best for 2019.

Alexandra Knauer, Managing Director